SEOUL, Sept. 14 (Yonhap) — The Ministry of Foreign Affairs said Thursday it has posted video clips online in Japanese and four other languages to promote a wider global use of the East Sea name in referring to the waters lying between the Korean Peninsula and Japan.
The videos running for more than five minutes carry South Korea's argument that the term "East Sea" has been used for the body of water for a longer period of time than the term "Sea of Japan." They are available on YouTube in Japanese, Spanish, French, Russian and German.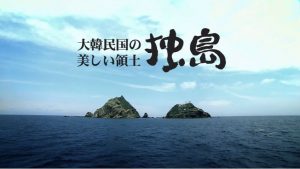 Backing up the argument, the videos provide diverse historical records and evidence such as old maps in which the term "East Sea" was predominantly used to indicate the maritime region.
Koreans claim that the name East Sea has been used for more than 2,000 years but the name was not known internationally in modern times because the Korean Peninsula was under Japan's colonial rule between 1910-45.
In February, the ministry unveiled Korean and English versions of the video. It plans to post such promotion clips in four more languages, including Chinese, Arabic and Italian, going forward.
Origin @ http://english.yonhapnews.co.kr/news/2017/09/14/0200000000AEN20170914005900315.html